Bringing You the Best Products in Silicones, Glass & More...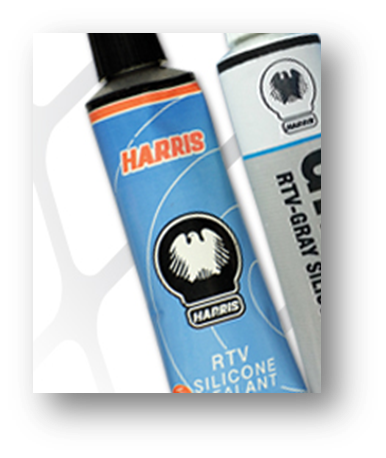 Harris Silicones RTV Silicone Sealants are the #1 Silicone Sealants in Pakistan. Having a history over over 30 years, formulated with German collaboration to deliver a premium product, manufactured on international standards.
Harris RTV Silicones are available throughout Pakistan, as well as in international markets. Packaging sizes are available between 20ml upto 600ml, and come in a variety of different colors. Harris RTV Silicones have been used in several industries including automotive, construction, industrial assembly and more.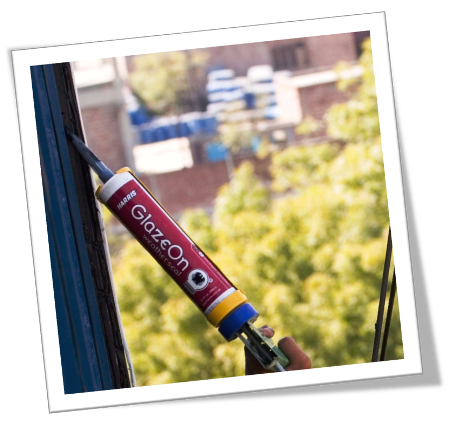 GlazeOn is a neutral cure silicone sealant, widely used in the construction industry for filling & sealing. This is a high quality product that guarantees good flexibility, excellent adhesion to various substrates including glass, aluminum, rubbers & most plastics. It is also non-corrosive.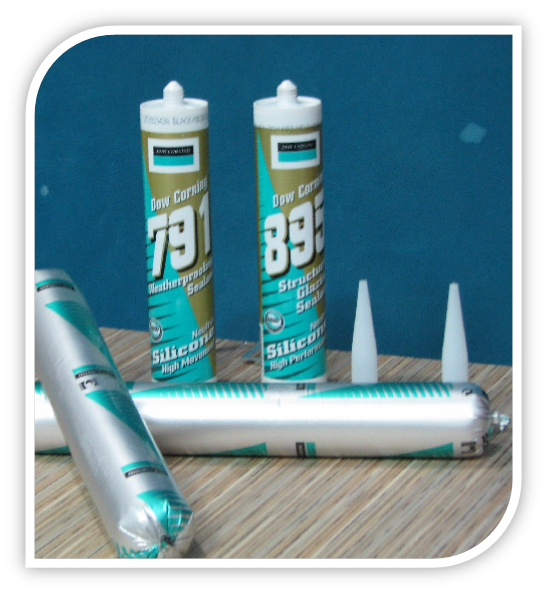 Harris Silicones & Glass (Pvt.) Ltd. is also the authorized distributor for DOW CORNING in Pakistan. We stock several Dow Corning products for the construction industry, including speciality silicone sealants such as DC 813, DC 791, DC 895, as well as other products used in the construction industry. In addition, we also provide technical support during the design, and implementation phase of projects involving weathersealing, ACP & cladding, and curtainwall facades.
KLINK CARE CARE products are premium quality car care range that includes car waxes, dashboard polishes, car shampoos, wash&wax products, tyre polishes & more. All products are manufacturing using the finest materials.
Harris Silicones & Glass (PVt.) Ltd also has a state of the art glass processing facility. We offer to our customers & clients high quality tempered glass, insulation glass & more. Please inquire if you have any requirements about architectural glass. In addition to glass processing, we are also stocking & importing several all types of float glass.
SEM Silicone Emulsions are 35% silicone-oil based emulsions used in several applications. The primary application is as a mould-release and as a lubricant for the tyre, rubber & plastic industry. Our silicone emulsions are extremely fine, as they are manufactured on an automatic German plant which guarantees a consistant quality.